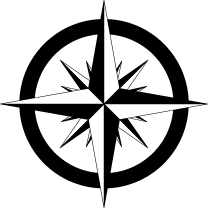 We have been working with Peg for months now and I would highly recommend her to any company. She has help us tremendously and has helped us get to where we need to be. Very professional and knowledgeable.

Peg is the most qualified Bookkeeper's I have ever met. She helped me start and incorporate multiple companies over my career. She was my office manager/bookkeeper and helped me build a multi-million dollar company. At one point I had 4-5 businesses going simultaneously and she managed all of them. Whenever there is any question on "How to" do something, you can rest assured that Peg likely knows. From incorporating your company, to getting all the insurance and regulatory/licensing, to doing your daily books and taxes she can really do it all

I first knew Peg as an employee at Turbine Generator Maintenance and we were one of her early clients when she started her own business. Peg did a super job. She was always pleasant and a genuine pleasure to work with. Always met the goals we gave her in a timely fashion and found ways to help the company on her own. I recommend her unconditionally.

Peg has done my books for my business for several years and I truly consider her an asset to my company. She is knowledgeable and meticulous with a great sense of urgency and overall, very responsive. Highly recommended!

I've known Peg for years…very honest and takes good care of her customers!!

I've worked with Peg for years and she has helped me and many other companies I deal with through any issue that has come up, handling them with ease. Her organizational skills and proficiency are an excellent asset to have in any company!

We couldn't be happier with Peggy's accounting and bookkeeping services! She's very responsive and knowledeable, and is a reliable partner to our business.
Ringland Development Corp.

In the middle of starting my own business and I made some mistakes trying to figure things out on my own, I was very confused with the whole process and they helped me clarify my questions. Great consultation

Peg has taken great care of our companies books and we couldn't be any happier. Would highly recommend Accountology to any large or small business.